1. We provide free worldwide PRIORITY shipping:
Priority shipping delivery time: 3 to 9 working days from the order's ship date
2. DHL express worldwide shipping:
DHL express delivery time: 48 hour from the order's ship date
IMPORTANT: For NON EU countries, additional charges for Hemocyl might apply during transition through customs. Hemocyl.com is not in any way responsible for this additional charges that may occur.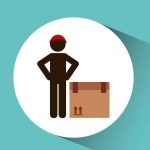 It is your obligation to enter the correct delivery address and phone number at the time of ordering. If you enter the wrong address, we are not obliged to re-send the order to the correct address at our expense.
The delivery address cannot be changed once the order has been shipped. Once you have placed an order, if we are unable to ship any part of it, we may at our sole discretion, either send you part of the order that is in stock, remove item(s) from the order or cancel the order and give you a refund. All deliveries are estimated dates only and not guaranteed.
Hemocyl may not pass through customs of certain countries. In case of returned product, hemocyl-international.com will not refund your delivery charges, just the value of ordered products.
Shipping and Handling Fees are Non Refundable.